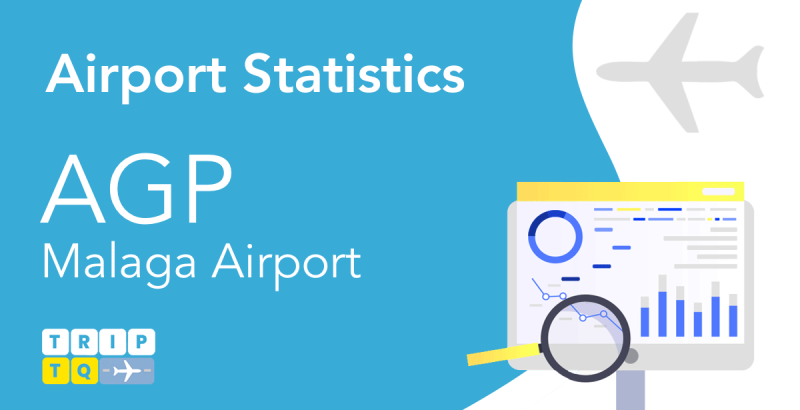 Malaga Airport Records a Significant 12% Increase in September 2023 Passengers
Malaga Airport, a bustling hub in the heart of Malaga, Spain, has recently achieved a remarkable milestone. According to official passenger statistics, the airport witnessed a staggering 11.86% increase in passenger numbers, totaling 2,267,220 passengers compared to September 2019's recorded figure of 2,026,920. This significant growth signifies a strong recovery for the airport and reflects the positive trajectory of the global aviation industry in a post-pandemic era.
The Current State of Airports Worldwide
In the wake of the global pandemic, airports worldwide have faced unprecedented challenges. Travel restrictions, reduced flight schedules, and a decline in tourist activity have severely impacted airport operations and dampened passenger numbers. However, as the world gradually emerges from the clutches of the global pandemic, the aviation industry is witnessing a remarkable rebound. Malaga Airport's impressive recovery mirrors the broader trend across many airports globally.
A Sign of Recovery
The surge in passenger traffic at Malaga Airport since 2019 highlights travelers' resolve, resilience, and confidence to embark on journeys once again. This upward trajectory is a testament to the collective efforts of the aviation industry, the local government, and the community in restoring normalcy and ensuring a safe travel environment.
Tourism Opportunities and Accommodation Availability
One pivotal factor contributing to the revival of Malaga Airport is the abundance of tourism opportunities in the region. Malaga, known for its rich cultural heritage, historical sites, and stunning coastline, continues to attract travelers from around the globe. The availability of diverse accommodation options, ranging from luxurious resorts to budget-friendly hotels and cozy vacation rentals, ensures that visitors can find lodging suitable for their preferences and budgets. This array of choices further enhances Malaga's appeal as a desirable destination, thus driving increased passenger traffic at the airport.
Investments in Infrastructure and Connectivity
Another critical aspect facilitating Malaga Airport's recovery is the continuous investment in infrastructure and improved connectivity. In recent years, significant investments have been made to enhance the airport's facilities, expand terminal capacity, and upgrade security measures. Additionally, the airport has actively pursued partnerships with airlines to establish new routes and increase flight frequencies, thereby connecting Malaga to more destinations globally. These endeavors have stimulated passenger demand and fostered stronger ties between Malaga and key economic centers worldwide.
Safety Measures and Adaptations
The successful recovery of Malaga Airport can also be attributed to the implementation of comprehensive safety measures and adaptations in response to the global pandemic. The airport has prioritized the health and well-being of passengers and staff, following stringent hygiene protocols, ensuring adequate sanitization, and promoting social distancing measures. Malaga Airport has positioned itself as a secure and reliable transit hub by instilling a sense of confidence in travelers.
The Power of Cultural Attractions and Events
One key factor contributing to the impressive recovery of specific airports is the abundance of cultural attractions and events in their vicinity. These airports have capitalized on the allure of their unique cultural heritage and have successfully positioned themselves as gateways to unforgettable experiences. Promoting local festivals, art exhibitions, culinary delights, and historical landmarks has enticed travelers seeking authentic and enriching encounters. The fusion of rich culture with seamless air connectivity has proven to be a winning formula in attracting more passengers to these airports, thus facilitating their rapid recovery.
Strategic Marketing and Collaborative Partnerships
Strategic marketing efforts and fruitful collaborations have played an instrumental role in the resurgence of certain airports. Recognizing the power of effective communication, airport management teams have implemented targeted marketing campaigns highlighting their destinations' unique offerings. By leveraging digital platforms, social media influencers, and partnerships with international travel agents, these airports have successfully captured the attention of prospective travelers, persuading them to choose their airport as the gateway to their desired destination. Such collaborative efforts have been instrumental in boosting passenger numbers, driving economic growth, and fostering lasting relationships within the travel industry.
Customer-Centric Approach and Seamless Travel Experience
The success of specific airports in rebounding after the downturn in September 2019 can also be attributed to their unwavering commitment to providing a customer-centric experience. These airports have recognized the importance of seamless and hassle-free travel, focusing on enhancing infrastructure, streamlining processes, and harnessing technology to ensure a smooth journey from check-in to boarding. By offering convenience, comfort, and personalized services, they have created a positive reputation among travelers, enticing them to choose these airports over others. This customer-centric approach, coupled with an emphasis on exceptional service quality, has undoubtedly contributed to the swift recovery and sustained growth of passenger traffic.
As the aviation industry embarks on a journey of recovery and resurgence in the post-pandemic era, specific airports have emerged as beacons of hope and success. Their ability to bounce back in the face of adversity can be attributed to various factors, including the region's tourism opportunities, the availability of diverse accommodations, investments in infrastructure and connectivity, stringent safety measures, cultural attractions and events, strategic marketing efforts, collaborative partnerships, and a customer-centric approach. These airports have exemplified the importance of adaptability, innovation, and cooperation between government entities, airport management, and the travel industry.
UNBEATABLE VALUE CAR RENTAL

FREE
Amendments,
FREE
Cancellations,
NO
card fees!

airport_shuttle Need Airport Transfers?
Useful Information about Malaga Airport