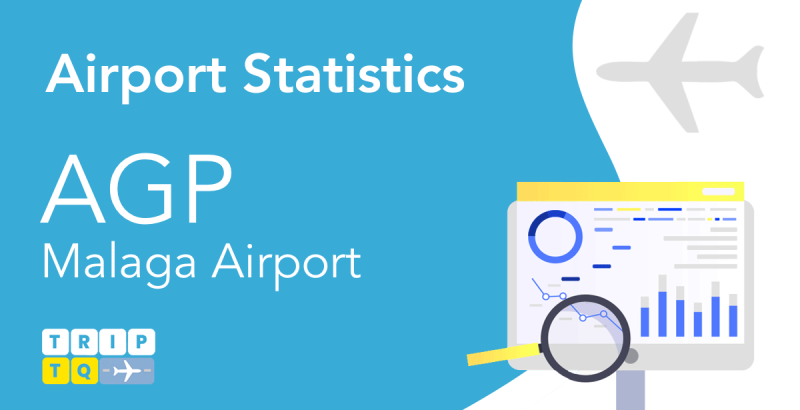 All-Time High Passenger Numbers in July at Malaga Airport - Up 9%
According to the statistical information, Malaga Airport experienced a significant surge in passenger numbers in July 2023. Comparing the data to the pre-pandemic levels in July 2019, the airport witnessed a remarkable increase in passengers. In July 2019, the airport served 2,228,460 passengers; in July 2023, the number rose to 2,432,411. This indicates a percentage increase in passengers of approximately 9.15%, marking an all-time high for the airport.
The year 2020 was undoubtedly challenging for the global aviation industry due to the pandemic. Like many others worldwide, Malaga Airport witnessed a sharp decline in passenger numbers, resulting in severe disruptions to air travel. In July 2020, the airport recorded a significant decrease in passengers compared to the same month in 2019. The effects of travel restrictions, lockdowns, and general uncertainty led to a staggering decline in travel demand.
As the world gradually adapted to the pandemic, the aviation industry started showing signs of recovery in the post-pandemic years. In 2021 and 2022, Malaga Airport experienced a steady increase in passenger numbers as travel restrictions were eased and confidence in air travel was restored.
This upward trend can be attributed to various factors, such as the successful rollout of vaccination campaigns, improved health and safety measures implemented at airports, and the pent-up demand for leisure and business travel. It is worth mentioning that these figures are subject to change and can vary based on external factors such as travel restrictions, airline operations, and global travel trends. However, this positive growth indicates a promising outlook for Malaga Airport and the region's tourism industry.
Adopting a more flexible approach to travel requirements by many countries, including Spain, has significantly increased passenger numbers at Malaga Airport. Easier entry procedures and reduced quarantine periods have encouraged more tourists to visit the region.
The popularity of Malaga as a tourist destination, coupled with airline expansions, seasonal variations, enhanced airport facilities and services, and effective marketing efforts, have all contributed to the remarkable growth in passenger numbers. Together, these factors have created a positive environment for travel, attracting more visitors and establishing Malaga Airport as a thriving hub for tourism.
For example, the Costa del Sol region has long been a popular destination for tourists worldwide. The area's beautiful beaches, rich cultural heritage, and vibrant nightlife attract millions of vacationers yearly. As tourism continues to grow, more and more people are choosing Malaga as their entry point, boosting the airport's passenger figures.
Additionally, the summer traditionally sees a surge in tourist activity in Malaga and its surrounding regions. The beautiful beaches, vibrant culture, and pleasant climate make it a popular destination for leisure travelers. With the lifting of restrictions, tourists flocked to Malaga, contributing significantly to the increased passenger numbers.
Continuous improvements in airport facilities and services have attracted a significant increase in passengers to Malaga Airport. Enhanced amenities, including expanded duty-free shopping, improved airport dining options, better Wi-Fi connectivity, and efficient baggage handling systems, have created a seamless and enjoyable travel experience. Positive word-of-mouth recommendations have further boosted the airport's popularity, making Malaga Airport the preferred gateway for travelers.
The surge in passenger numbers at Malaga Airport can also be attributed to effective marketing initiatives promoting the city as a desirable tourist destination. Collaborations between the regional tourism board, airlines, and local businesses have resulted in successful campaigns, social media promotions, and partnerships with travel agencies. These efforts have effectively showcased Malaga's unique attractions and experiences to a wider audience, leading to an increase in passengers.
The region's focus on sustainable tourism practices, emphasizing local community engagement and benefits, has also increased tourism numbers. By involving locals in decision-making, promoting direct participation, and fostering mutual respect, the destination attracts tourists seeking authentic experiences and contributing to the local economy. This sustainable approach has created a positive growth cycle for Malaga's tourism industry.
UNBEATABLE VALUE CAR RENTAL

FREE
Amendments,
FREE
Cancellations,
NO
card fees!

airport_shuttle Need Airport Transfers?
Useful Information about Malaga Airport