Alfa Romeo Car Rentals at Malaga Airport
UNBEATABLE VALUE CAR RENTAL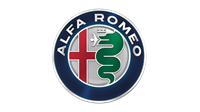 Alfa Romeo - Malaga Airport
check_circle
10 Alfa Romeo car rental quotations searched.
Popular Alfa Romeo models to rent:
About Alfa Romeo Rental Cars at Malaga Airport
For many, the name Alfa Romeo conjures up images of sleek, stylish, and powerful vehicles that are as much about performance as they are about luxury. This iconic Italian car manufacturer has been producing some of the world's most sought-after automobiles for over a century, and today, their vehicles continue to be a popular choice for both business and leisure travelers alike. If you're planning a trip to Malaga, renting an Alfa Romeo from Malaga Airport Car Rental is an excellent way to make the most of your time in this beautiful coastal city. In this article, we'll introduce you to one popular Alfa Romeo model available for rent at Malaga Airport, and discuss why it might be the perfect choice for your trip.
Alfa Romeo Giulietta: The Perfect Blend of Style and Performance for Malaga's Scenic Drives
One of the most popular models available at INTERRENT is the Alfa Romeo Giulietta. This compact, sporty hatchback is a great choice for navigating Malaga's bustling city streets, as well as exploring the stunning coastline and picturesque countryside that surrounds the city. With its distinctive Alfa Romeo grille, sleek lines, and eye-catching LED headlights, the Giulietta is sure to turn heads wherever you go.
Under the hood, the Giulietta boasts a range of powerful yet efficient engines, including the award-winning 1.4-liter MultiAir Turbo petrol engine. This engine delivers an impressive 120 horsepower while still achieving excellent fuel efficiency, making it perfect for both city driving and longer trips along the Costa del Sol. Inside, the Giulietta offers a comfortable and well-appointed cabin, with high-quality materials and a range of advanced technology features, such as the Alfa D.N.A. driving mode selector, which allows you to customize the car's performance to suit your driving style.
The Alfa Romeo Giulietta is an ideal choice for customers who want a stylish, high-performance vehicle that's perfectly suited to the varied driving conditions found in and around Malaga. Whether you're zipping through the city's narrow streets or cruising along the coast, the Giulietta's combination of style, performance, and efficiency make it a joy to drive.
Alfa Romeo Vehicle Rentals by Group Available at Malaga Airport
Which Car Rental Companies Offer Rental of Alfa Romeo Cars from Malaga Airport?
Alfa Romeo Vehicle Rental at Malaga Airport - FAQ
Alternative Car Brands Available to Rent at Malaga Airport
We have 162 different types of vehicles from 28 manufacturers provided by 28 car rental companies at Malaga Airport.