Mini Car Rentals at Malaga Airport
UNBEATABLE VALUE CAR RENTAL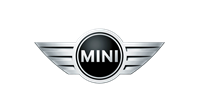 Mini - Malaga Airport
check_circle
32 Mini car rental quotations searched.
Popular Mini models to rent:
About Mini Rental Cars at Malaga Airport
Business and leisure travelers visiting Malaga are in for a treat when it comes to choosing the perfect rental car. Mini, a well-known brand with a rich history and a reputation for producing stylish, compact, and efficient vehicles, is a popular choice for navigating Malaga's bustling streets.
Whether you're looking for a sporty convertible or a chic city car, there's a Mini model to suit your needs. In this article, we'll explore some of the most popular Mini rentals available at Malaga Airport, as well as the rental companies that offer these vehicles.
Mini Cooper: The Stylish City Car for Malaga's Urban Adventures
The Mini Cooper is a compact and stylish choice for exploring Malaga's vibrant streets. With its iconic design and impressive fuel efficiency, this model is perfect for those who want to zip around the city with ease. The Mini Cooper is available for rent at NIZA, making it a convenient option for travelers arriving at Malaga Airport.
Mini Cooper Convertible: Soak Up the Spanish Sun in Style
For those who want to make the most of Malaga's sunny weather, the Mini Cooper Convertible is an excellent choice. This model is perfect for leisurely drives along the coast or exploring the city with the top down. The Mini Cooper Convertible is available for rent at SIXT, NOMADCAR, NIZA, and MAGGIORE, providing plenty of options for travelers who wish to rent this stylish convertible.
Mini One Convertible: The Eco-Friendly Choice for Malaga's Coastal Drives
The Mini One Convertible is not only a stylish and fun option for exploring Malaga, but also an eco-friendly choice. With its fuel-efficient engine and lower emissions, this model is perfect for environmentally conscious travelers who want to minimize their carbon footprint. Rent the Mini One Convertible at DELPASO and enjoy a guilt-free driving experience while soaking up the sun and stunning coastal views.
With a range of Mini models to choose from, visitors to Malaga can find the perfect rental car to suit their needs and preferences. Whether you're looking for a stylish city car or a fun convertible, Malaga Airport Car Rental has you covered.
Mini Vehicle Rentals by Group Available at Malaga Airport
Which Car Rental Companies Offer Rental of Mini Cars from Malaga Airport?
Mini Vehicle Rental at Malaga Airport - FAQ
Alternative Car Brands Available to Rent at Malaga Airport
We have 162 different types of vehicles from 28 manufacturers provided by 28 car rental companies at Malaga Airport.
eco
Be eco-friendly - rent an electric or hybrid car on holiday