Polestar Car Rentals at Malaga Airport
UNBEATABLE VALUE CAR RENTAL





Polestar - Malaga Airport
check_circle
4 Polestar car rental quotations searched.
Popular Polestar models to rent:
About Polestar Rental Cars at Malaga Airport
Polestar, the Swedish luxury electric vehicle brand, has been making waves in the automotive industry with its innovative and sustainable approach to car manufacturing. Known for their sleek design, cutting-edge technology, and eco-friendly features, Polestar vehicles are becoming increasingly popular among both business and leisure travelers. If you're planning a trip to Malaga, one of Spain's most vibrant and historic cities, consider renting a Polestar at Malaga Airport to make your journey even more enjoyable.
Polestar 2: The Perfect Blend of Style and Sustainability for Malaga Adventures
The Polestar 2, available from HERTZ, is a fastback electric vehicle that offers the perfect combination of style and sustainability for your Malaga trip. With its elegant design and luxurious interior, the Polestar 2 is sure to turn heads as you drive through the city's picturesque streets and explore its many attractions.
Powered by a 78 kWh battery, the Polestar 2 boasts a range of up to 292 miles, making it an ideal choice for both short trips around the city and longer excursions throughout the region. And with its fast-charging capabilities, you can easily recharge the vehicle during a lunch break or while sightseeing. The Polestar 2 also offers a smooth and comfortable ride, thanks to its advanced suspension system and responsive handling.
This stylish and eco-friendly vehicle is an excellent choice for environmentally-conscious travelers who want to minimize their carbon footprint while enjoying the luxury and performance that Polestar is known for. Whether you're in Malaga for business or leisure, the Polestar 2 will provide a memorable driving experience as you explore the city's rich history, beautiful beaches, and vibrant culture.
To rent a Polestar 2 during your visit to Malaga, head to Malaga Airport Car Rental and book with HERTZ, one of the top car rental providers at Malaga Airport. With their excellent customer service and wide range of high-quality vehicles, you'll be sure to find the perfect Polestar to enhance your Malaga adventure.
Polestar Vehicle Rentals by Group Available at Malaga Airport
Which Car Rental Companies Offer Rental of Polestar Cars from Malaga Airport?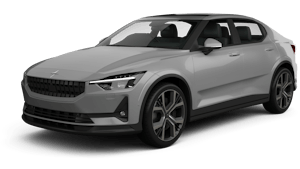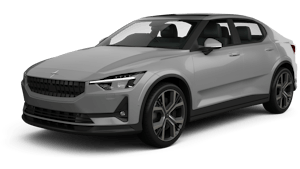 Polestar 2 Rental Vehicles - Specifications
Drive wheels
Front wheel drive
The specifications shown are for informational purposes only, we cannot guarantee the exact Polestar 2 vehicle model and specifications you will receive. For specific details you should check with the given car rental company at Malaga Airport.
Polestar Vehicle Rental at Malaga Airport - FAQ
question_answer Which car rental companies offer Polestar car rentals at Malaga Airport?
The following car rental companies at Malaga Airport offer a range of models of Polestar:
HERTZ
question_answer Which car rental company at Malaga Airport offers the cheapest Polestar car rentals?
question_answer Which automatic Polestar cars are available to rent at Malaga Airport?
The following automatic Polestar cars are available to rent at Malaga Airport:
Polestar 2
Alternative Car Brands Available to Rent at Malaga Airport
We have 162 different types of vehicles from 28 manufacturers provided by 28 car rental companies at Malaga Airport.