Tesla Car Rentals at Malaga Airport
UNBEATABLE VALUE CAR RENTAL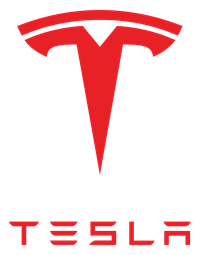 Tesla - Malaga Airport
check_circle
6 Tesla car rental quotations searched.
Popular Tesla models to rent:
About Tesla Rental Cars at Malaga Airport
Tesla, a brand synonymous with innovation, luxury, and sustainability, has become a popular choice for car rentals at Malaga Airport. Known for their sleek design, advanced technology, and impressive performance, Tesla vehicles are perfect for both business and leisure travelers visiting the vibrant city of Malaga. With an increasing focus on eco-friendly travel, opting for a Tesla rental at Malaga Airport is an excellent way to reduce your carbon footprint while enjoying the ultimate driving experience.
Tesla Model 3: The Perfect Blend of Performance and Sustainability for Malaga's Scenic Drives
The Tesla Model 3, available for rent at Malaga Airport Car Rental through HERTZ, is an ideal choice for those looking to explore Malaga's picturesque landscapes and winding coastal roads. This all-electric vehicle offers a smooth, quiet ride with exceptional handling, making it perfect for navigating the city's bustling streets and narrow lanes.
With its sleek design and impressive features, the Model 3 is sure to turn heads as you drive through Malaga's historic center or along the sun-soaked Costa del Sol. The car's advanced autopilot system and long-range battery make it ideal for both short trips and longer excursions, allowing you to experience the beauty of Andalusia without worrying about range anxiety.
The Tesla Model 3 is not only a top choice for those looking for a stylish and high-performance car rental, but it's also an eco-friendly option that aligns with the city's commitment to sustainability. By choosing a Tesla Model 3 rental at Malaga Airport, you can enjoy the best of both worlds: an unforgettable driving experience and the satisfaction of making a positive impact on the environment.
Tesla Vehicle Rentals by Group Available at Malaga Airport
Which Car Rental Companies Offer Rental of Tesla Cars from Malaga Airport?
Tesla Vehicle Rental at Malaga Airport - FAQ
question_answer Which car rental companies offer Tesla car rentals at Malaga Airport?
question_answer Which car rental company at Malaga Airport offers the cheapest Tesla car rentals?
question_answer Which automatic Tesla cars are available to rent at Malaga Airport?
The following automatic Tesla cars are available to rent at Malaga Airport:
Tesla Model 3
Alternative Car Brands Available to Rent at Malaga Airport
We have 162 different types of vehicles from 28 manufacturers provided by 28 car rental companies at Malaga Airport.