Jeep Car Rentals at Malaga Airport
UNBEATABLE VALUE CAR RENTAL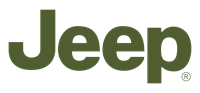 Jeep - Malaga Airport
check_circle
4 Jeep car rental quotations searched.
Popular Jeep models to rent:
About Jeep Rental Cars at Malaga Airport
Jeep, a brand synonymous with adventure and ruggedness, has carved out a niche in the automotive industry for its off-road capabilities and distinctive design. Business and leisure travelers visiting Malaga can experience the thrill of driving a Jeep by renting one at the Malaga Airport. With a range of models available to suit different needs and preferences, a Jeep rental is the perfect way to explore the diverse landscape and attractions of Malaga.
Jeep Compass: Navigate Malaga with Style and Confidence
The Jeep Compass is a compact SUV that combines the brand's trademark off-road prowess with modern design and advanced technology. Ideal for business travelers who value a comfortable and well-equipped ride, the Compass offers a refined interior, ample cargo space, and a host of safety features. Leisure travelers will appreciate its fuel efficiency and capability to tackle both city streets and the rugged terrain of Malaga's countryside. Renting a Jeep Compass from Malaga Airport Car Rental ensures a smooth and enjoyable driving experience in Malaga.
Jeep Wrangler: Unleash Your Adventurous Spirit in Malaga
For those seeking an authentic Jeep experience, the iconic Wrangler is the ultimate choice. Boasting legendary off-road capabilities and removable doors and roof, the Wrangler is perfect for thrill-seekers and outdoor enthusiasts visiting Malaga. Imagine cruising along the picturesque coastal roads with the wind in your hair, or conquering the challenging trails of the nearby mountains. The Jeep Wrangler can be rented at Malaga Airport, allowing you to embark on an unforgettable adventure as soon as you arrive in the city.
Jeep Renegade: Explore Malaga's Urban Jungle with Ease
Compact, agile, and packed with personality, the Jeep Renegade is a crossover SUV that's tailor-made for navigating Malaga's bustling streets and narrow alleys. With its distinctive styling, advanced technology, and impressive fuel efficiency, the Renegade is an excellent choice for urban explorers and eco-conscious travelers. Its nimble handling makes it easy to park and maneuver in tight spaces, while the comfortable interior ensures a pleasant ride for both driver and passengers. Rent a Jeep Renegade at Malaga Airport and discover the city's hidden gems with ease.
Jeep Grand Cherokee: Indulge in Luxury and Performance in Malaga
The Jeep Grand Cherokee is the epitome of luxury and performance, offering a premium driving experience for discerning travelers in Malaga. With its elegant design, plush interior, and powerful engine options, the Grand Cherokee is perfect for those who demand the best in comfort and capability. The spacious cabin and ample cargo room make it ideal for families or groups, while the advanced safety features provide peace of mind on the road. Experience the ultimate in Jeep luxury by renting a Grand Cherokee at Malaga Airport.
Jeep Vehicle Rentals by Group Available at Malaga Airport
Which Car Rental Companies Offer Rental of Jeep Cars from Malaga Airport?
Jeep Vehicle Rental at Malaga Airport - FAQ
Alternative Car Brands Available to Rent at Malaga Airport
We have 162 different types of vehicles from 28 manufacturers provided by 28 car rental companies at Malaga Airport.